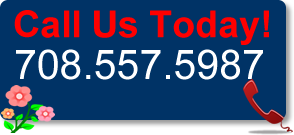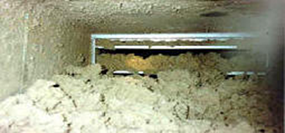 Before Air Duct Cleaning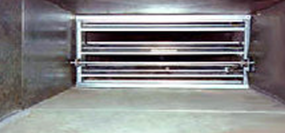 After Air Duct Cleaning
Air Duct Cleaning
Air Duct Cleaning is The Removal of Dust in the Air Duct System.
Your residential Home or office does not want to make you sick, but it does contain mold, mildew, dust, dust mites, and other airborne particles such as pollen, pet dander, smoking odors. Air Duct Cleaning done correctly will remove the majority of these contaminants, giving you a more comfortable living and working environment.
If You have never had the air duct's cleaned before, your air duct system could be the source of headaches, allergies and breathing problems
Benefits to Air Duct Cleaning services

• Less Dusting.
• Breathe Fresher Indoor Air.
• May Improve Allergy Symptoms.
• May Reduce Sinus Symptoms.
• Can Improve the Air Flow in Your Homes Air Duct's.
• Rids your home of Dust Mites.
• Saves you money on Electric / Utility Bills
How Is Air Duct Cleaning Done?
There are Several Steps that are required for a proper duct cleaning in Illinois, professional Hepa filtered air duct cleaning equipment, if it is brought into the home, and proven techniques are used to thoroughly clean and vacuum your home or office air duct's. After cleaning the complete air duct system is then fogged with an environmentally safe sanitizer and deodorizer, resulting in fresh clean air in your home or office.
1. Inspection of the Air Duct vent System to Be Cleaned.
2. Vent Covers including the Air Return's are removed and surfaced cleaned.
3. Depending upon the Company that you have called and the equipment they are using they will proceed to the location of the furnace, and connect a hose from the Air Duct Machine to the Furnace. This is done by cutting large 8" Holes in your air duct system.
4. With Professional Air Duct Cleaning Equipment the air ducts depending upon the company that you have chosen to do business with are either cleaned with compressed air or rotating brushes, designed specifically for Air Duct Cleaning, This process removes the Contaminates and Dust Circulated in the home and Air Duct System.
5 .Again if Necessary and you have chosen to do so then the Furnace Blower is cleaned as well.
6. Last but not least the System is Sanitized and Deodorized. Once the system is cleaned thoroughly and you have given permission to do so, the entire system is Fogged with a all purpose Sanitizing agent, fungi stat and germ stat, to kill anti microbial and dust mites, Sanitizing is Non Harmful when handled properly. Just don't Drink it or wash your hands with it and everything should be fine. Find out if the Sanitizer/deodorizer is included in the duct cleaning fee first, to insure no hidden charges.
How often should you clean your air ducts?
On Average the typical Homeowner should have the air duct's in their home cleaned at least every 3 - 5 years or on an as needed basis for example allergy sufferers typically have the vent duct's cleaned annually to help eliminate pollen growth in the homes air duct's also frequent cleaning's help reduce the number of dust mites in your home's vents, and bedding.
Here are some factors involved that would indicate more frequent cleanings such as
• Having the duct's cleaned when you move into a new or used home.
• After Home remolding and or renovation.
• Pet's that have frequent shedding.
• Smoking Odors, or Moving into a previously occupied residence with smokers.
• Severe Allergy symptoms, typically between march - august.
• Spring Time Cleaning kick up the dust and is perhaps the most busiest time of year for allergy sufferers.
How often should you change the Filter in your Furnace?
You should change the air filter in your furnace every 30 days to 3 months depending on the quality of the filter 3M makes good filters, this cuts down on dust circulation, you have to change the air filter while the dust, dust mites, pollen, dander, and other air borne contaminants are still trapped in the fibers of the filter. Make Sure you have the correct sized air filter in your home's furnace, or just make sure you are using a filter. it's Surprising how many phone calls are received by air duct cleaning company's a consumer will phone in and say they have a lot of dust in their home only to find out that the filter was removed, and never put back in or the wrong size air filter is being used. Of course you are going to have dust in your home if you have been using incorrect air filter size or none at all. You should always have the correct size filter in your furnace the air filter captures the dust that circulates in your home.
When was the last time you changed your Air Filter?
If you have not changed your filter in the last 30 days to 3 months stop reading right now and replace your filter immediately.
A clogged air filter can increase your utility bills by making the furnace work harder than it should! All of my heat is upstairs and my basement, is very cold, I think my ducts are clogged. will Air Duct Cleaning, be able to provide the solution?
Only if your ducts are actually clogged, or you may need to open or close a damper or two, it could all just come down to science, Heat Rises, so therefore you are going to have more heat in the upper part of your home than in the basement, one other way to attempt a solution to this issue is to close the unused vent's on the top floor and main floor so it will force the heat out in the basement then the heat will rise to the top level of the home from the open basement ducts, just do not close any doors from the basement to the upper levels. Also check the air filter, a dirty, or clogged air filter can decrease the circulation in the home.
Air Duct Cleaning Tips:
Have your Air Ducts Cleaned before you move into a new or used home. You will be glad you did.
If You know of Someone moving into a previously occupied home let them know that they should consider having the Air Duct's and the Dryer Vent Cleaned, before they move in or whenever possible.
Newly Constructed Homes can contain a considerable amount of drywall dust and wood floor sanding' so consider having the duct's cleaned if you are moving into a new home as well, or just moved into a new home
Is Your Home Safe?
Most people are not aware that indoor air pollution is a growing concern in your home as well in the work place. In 2004, there was an indoor air quality study. The study concluded that 94% of the homes tested had poor air quality issues. The average home accumulates 4 to 7 pounds of dirt, dust, debris, pollen and contaminants each year. The heating and cooling duct work is a breeding ground for mold, bacteria, animal dander, dust mites, pollen and construction materials.
Why Clean Your Ducts?
The benefits to cleaning your ducts are two-fold: Proper cleaning will help to eliminate breakdowns to your system.
Clean ducts will reduce your heating and cooling bill.
It's a win win situation for your entire family!
Experienced Staff Peter's Air Duct Cleaning has been serving our communities for more than 10 years. We use high performance air duct cleaning equipment, to clean your system. We give all of our customers a warranty, and we pride ourselves in doing a job well done. Most of our business comes from referrals. OUR CUSTOMERS ARE our number one concern.
We use some of the best equipment in the industry.